"When the student is ready, the teacher will appear."
---
#WellnessRedefined
---

​
Wellness is an active process of becoming aware of and making choices toward a healthy and fulfilling life. Wellness is more than being free from illness, it is a dynamic process of change and growth.


"...a state of complete physical, mental, and social well-being, and not merely the absence of disease or infirmity."
- The World Health Organisation
"a conscious, self-directed and evolving process of achieving full potential."
- The National Wellness Institute


---
Upcoming
---
Gallery
---
---
Videos
---
---
Thought for the Day

---

---

Social Media Feeds

---

---

---

---

---

---

200+ Free Movies to Awaken your Mind

---
---
---
Powered by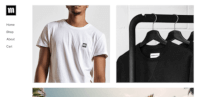 Create your own unique website with customizable templates.